*drumroll please*
To those who participated with the November Crossword BlogHop, it is my great pleasure to announce the winner, and two runners up (because it was my game and I wanted to)
Suzannah Clark wins the Grand prize Library Shelf tote, Kindle fire with cover, a signed set of The Custos series books 1, 2 & 3, as well as signed copies of Imposs-i-Bella, and Veil Break.
Mary McCoy is the first runner up and will get signed copies of The Custos 1-2-3, Viva Zapata & the Magic 8-Ball, and C…ASE Revelations.
Shelly Small is the second runner up and will get the BOBAE-Destin Coloring book and a swag bag grab.
PLEASE help me congratulate the winners!
Thank you to all the readers and bloggers who made the event possible.
Winners please check your email for instructions to claim your winnings.
Congratulations!!
Sav
((here is the completed puzzle…picture 1 with my oops on 2Down/7Across. Picture 2 with the corrected format. The error was mine and no puzzle was discounted for the conflict))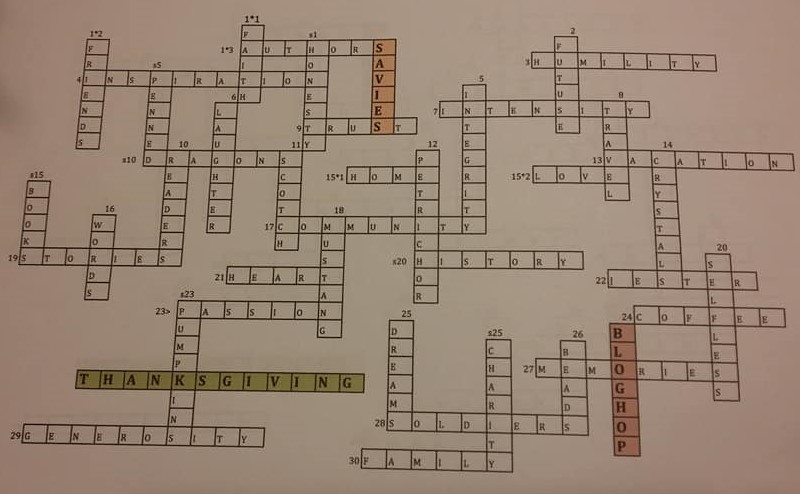 **ERROR**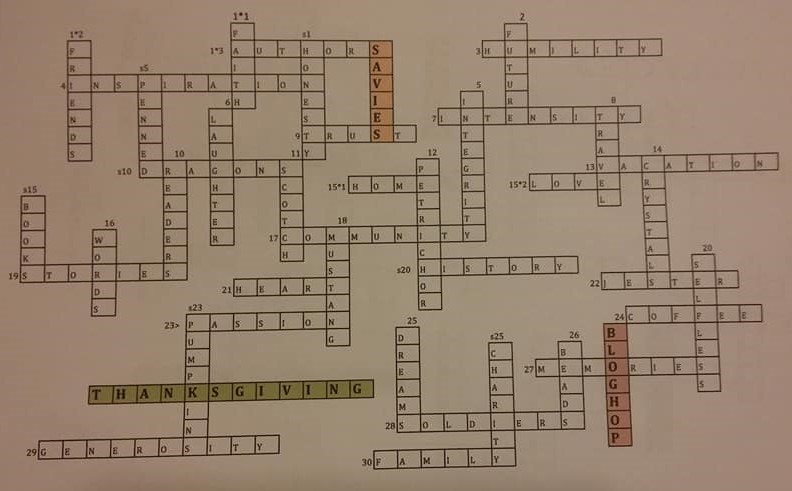 **CORRECT**