Savie's Thanksgiving Bloghop 2017
The answers are all things from Savannah's books, things she loves, or qualities/attributes she values.
Grab the game card here and play along!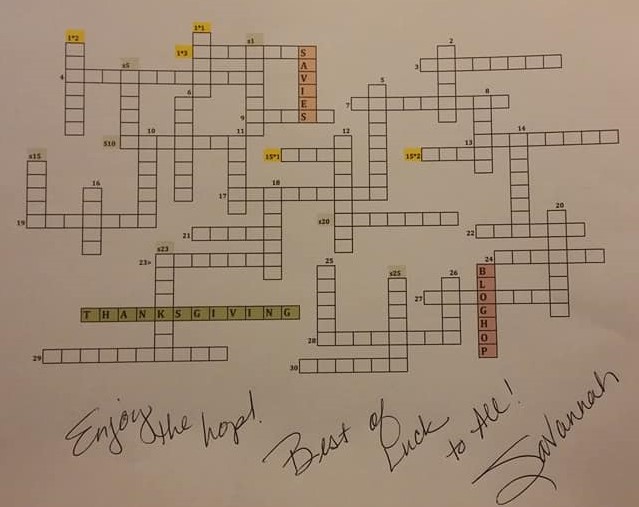 The clue for each answer can be found at the blog listed on the date in November equal to the number. IE: 10 across would be on the 10th, etc.  ***NOTE – on the 1st & 15th there is more than one blog to visit. They are noted on the puzzle & highlighted so you can see where the answer goes. Also, Every 5 days, Savannah will be checking in and giving a clue on her website as well…they are denoted as 's' clues. For those – go to Savannah's Blog: www.savannahverte.com/blog.***
To be entered to win you must pm your completed crossword to Savannah's facebook author page (www.facebook.com/authorsavannahverte) or email it to her at savannah@savannahverte.com
NO LATER THAN MIDNIGHT CST DECEMBER 5th.
The drawing will be held no later than Friday December 8th & the winner will be contacted. They then will have 5 days to respond or default & a new winner will be selected for a Library shelf messenger tote, a kindle fire, and more.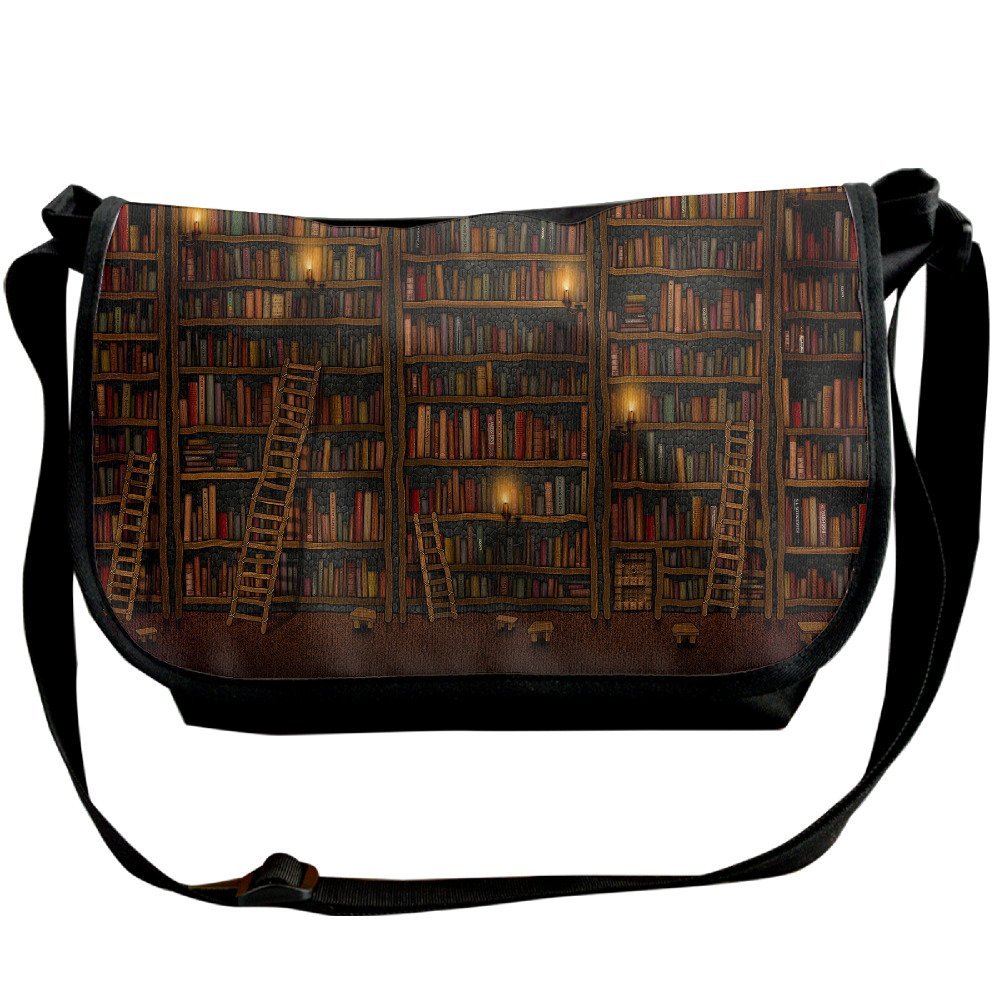 BLOGSTOPS FOR CLUES:
1*1         Down                   Written Love Reviews
https://www.facebook.com/WrittenLoveReviews/
1*2         Down                   Musings from an Addicted Reader
https://www.facebook.com/Musings-From-An-Addicted-Reader-1452320254989887/
1*3         Across                   Obsessed by Books
https://www.facebook.com/ObsessedbyBooks/
s1            Down                    Savannah
2              Down                    Author Migraine Central
https://www.facebook.com/AuthorMigraineCentral/
3              Across                   Turning the Pages
https://pagesofthestory.wordpress.com/blog/
4              Across                   Booked and Loaded
5              Down                    Karen writes Murder
https://karenwritesmurder.com/
s5            Down                    Savannah
6              Down                    Dena Garrison- Real… Hot… Romance
7              Across                   Wickedly Innocent Promotions
Http://wickedlyinnocentpromotions.blogspot.com
8              Down                    Clare & Lou's Mad About Books
http://clareandlousmadaboutbooks.blogspot.co.uk/
9              Across                   Summer's Smexy Book Reads
https://www.facebook.com/Summers.Smexy.BR/
10           Down                    Ellie's Witchy Life
https://ellieswitchylife.blogspot.com/
s10         Across                   Savannah
11           Down                    2 Bibliophile's Guide
http://2bibliophiles.blogspot.com
12           Down                    Dirty Bad Bloggers
https://www.facebook.com/dirtybadbloggers/
13           Across                   Author Mireille Chester
http://mireillechester.blogspot.ca/
14           Down                    Twinsie Talk
https://www.facebook.com/twinsietalk/
15*1      Across                   A Naughty Book Love Affair
https://www.facebook.com/bookerscorner/
15*2      Across                   ILoveBooksAndStuff Blog
https://www.facebook.com/ilovebooksandstuff/
s15         Down                    Savannah
16           Down                    Little Shop of Readers
https://www.facebook.com/LittleShopofReaders/
17           Across                   SydneyGen Reads
https://www.facebook.com/sydneygenreads/
18           Down                    I don't get Sundays
https://www.facebook.com/idontgetsundays/
19           Across                   Triple A
https://www.facebook.com/TripleABookBlog/
20           Down                    Books 2 Blogs
https://www.facebook.com/Books2Blog/
s20         Across                   Savannah
21           Across                   Those Crazy Book Chicks
https://www.facebook.com/Thosecrazybookchicks
22           Across                   I Smell Sheep
23           Across                   Terri Luvs Books
http://www.terriluvsbooks.com/
s23         Down                    Savannah
24           Across                   Read Our Thoughts Book Blogs
https://readourthoughtsbookblog.wordpress.com/
25           Down                    Eskimo Princess
http://eskimoprincess.blogspot.com/
s25         Down                    Savannah
26           Down                    Author Kassie Lane
http://www.authorkassielane.blogspot.com
27           Across                   A Book Lover's Emporium
https://www.facebook.com/abookloversemporiumbookblog/
28           Across                   Country Reads
http://contryreads.blogspot.com
29           Across                   Barbara's Book Reviews
http://barbarasbookreviews.blogspot.com
30           Across                   Savannah