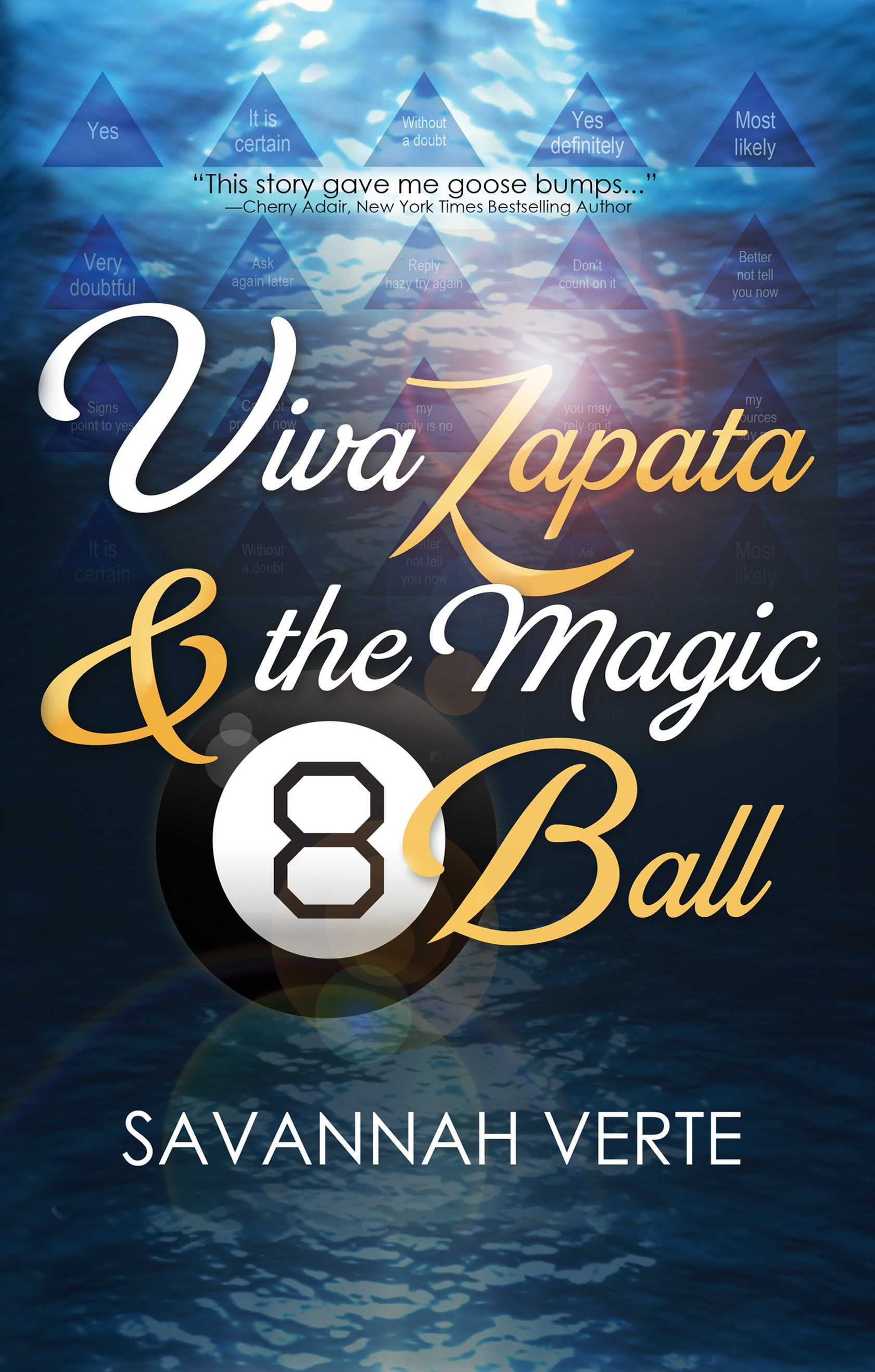 Viva Zapata & the Magic 8-Ball
Sometimes, what happens in Vegas can't stay in Vegas.
Four women gather in Sin City for a long weekend. Somewhere between the glitzy casinos and the small-hours-of-the-morning truths, they discover that the game of life doesn't play by the house rules.
Three days, one Mexican revolutionary, and one Magic 8-Ball later, the women realize that with friends by your side, you can play any hand that life deals…and win.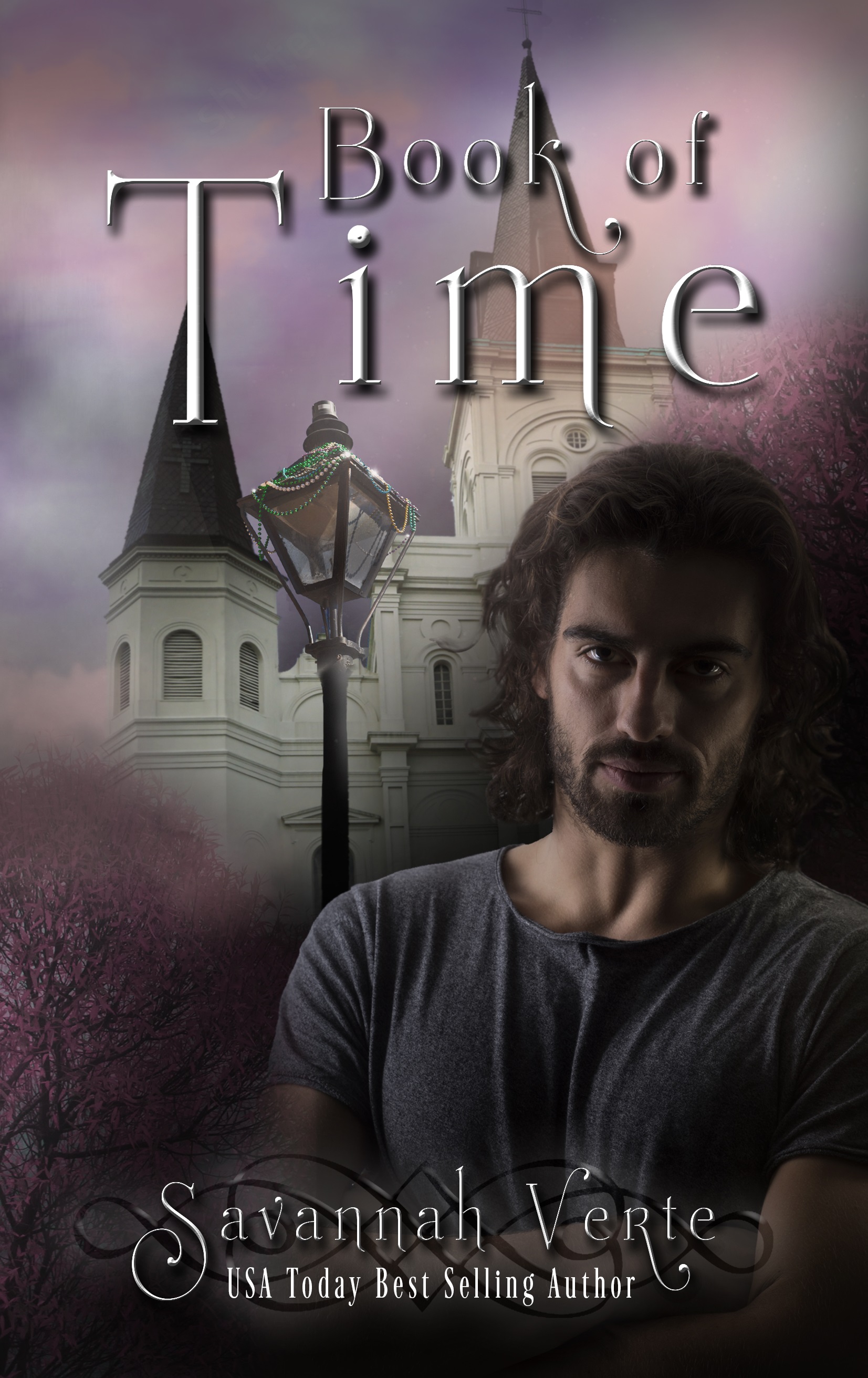 Book of Time - The Custos #1
One book could change the world…or destroy it.
A mysterious group known only as the Custos are charged with protecting the Book of Time and its appointed keeper. The equally secretive White Diamond society is determined to gain possession of the book, no matter what the cost.
The stakes are high as alliances are forged and broken, power and passion collide, and the world descends on New Orleans to celebrate the Mardi Gras of 1950.
This exciting prequel to The Book of Change sets the stage with grudges as old as time, dangerous new desires, and a darkness that will haunt the Keeper and those who have vowed to keep her safe.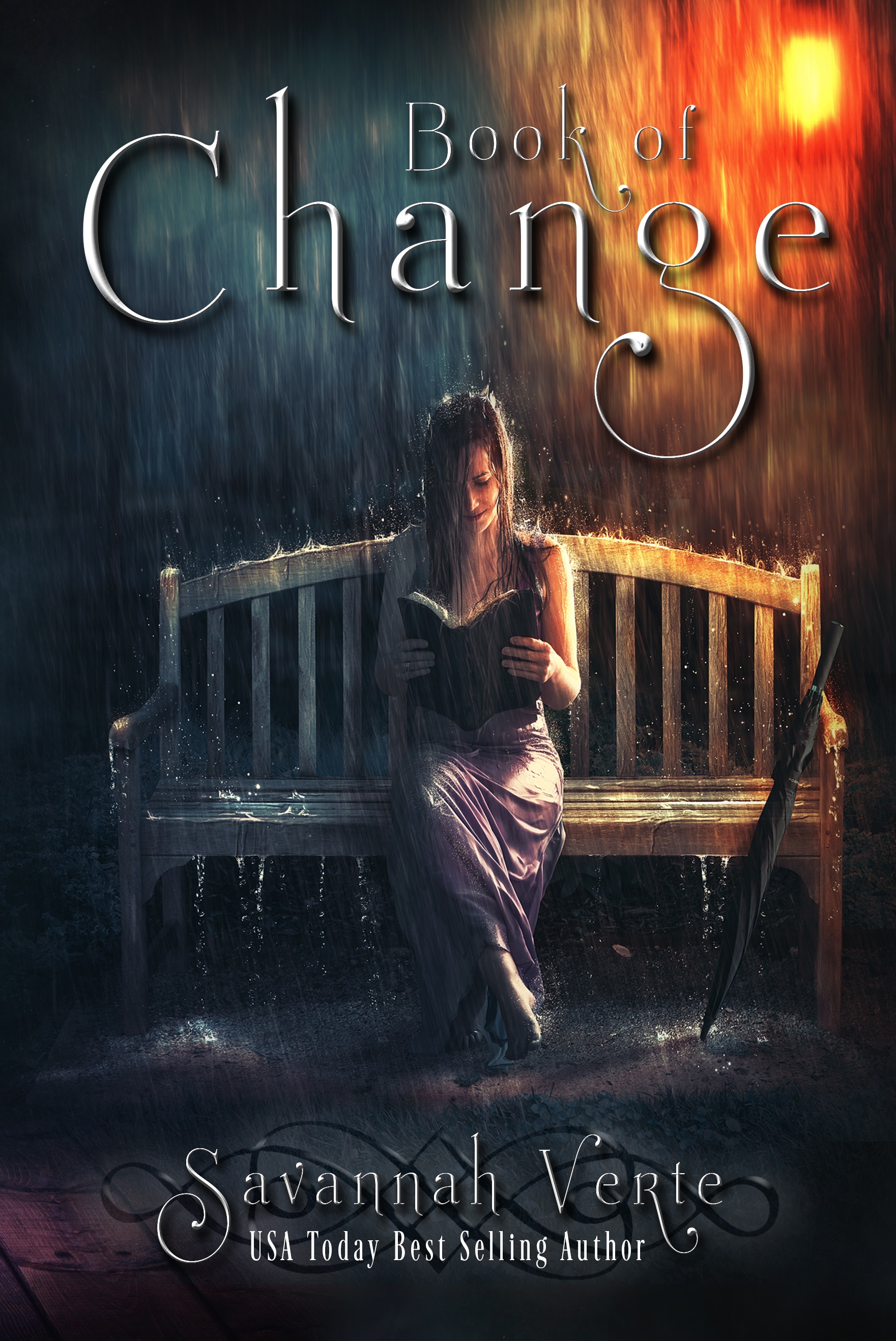 Book of Change - The Custos #2
Adelia Hemstock's tenure as Keeper cannot end fast enough. She's been looking over her shoulder since day one and she's sure she recognizes a few faces in the crowd now. When the book is taken from the safest place she knows, Adelia comes face to face with a new reality, and her Custos.
Rourke Templest has secretly guarded the book, and Adelia, for more than half of her lifetime. In the wrong place at the wrong time, the book is taken on his watch and he must emerge from the shadows to reclaim it, or get Adelia to New Orleans and secured. If White Diamond has the book, they absolutely cannot have the only person currently able to read it. The feisty Keeper Rourke has only known from a distance until now, is a complication to the job that must be done.
With only forty-eight hours to act, Adelia's world turns upside down as they race to recover the book leaving a trail of murder, conspiracy, cover up, and chaos in their wake. Can they recover it in time? Not even the Keeper knows.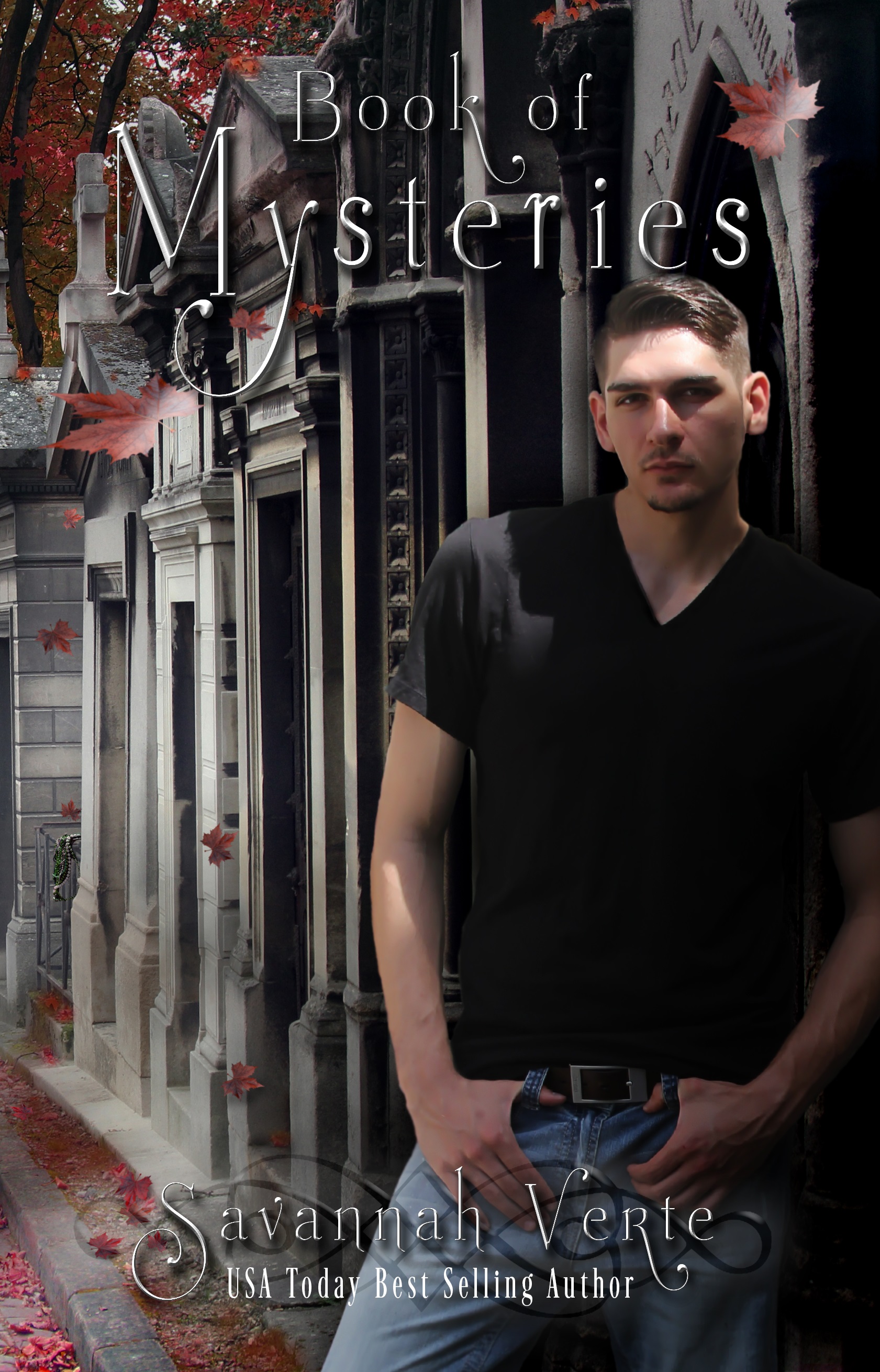 Book of Mysteries - The Custos #3
Twins Poppy and Bergie share everything, including an ability to read the mysterious book that Bergie gets Mardi Gras Day when the Muddy Graws debut in the Rex parade. Two potential Keepers makes double the work for the Custos guardian, who can't be two places at once. Poppy's book grab from its hiding place in a fit of anger potentially changes everything, and could shift the balance between light and dark.
Sebastian Winder has his hands full. The new Keeper has a twin who knows more than she should, and who is actively interacting with a member of White Diamond. 1920 can't come fast enough. Fearing the inevitable worst, the guardian asks for an assistant. Who he gets, is Ramsby Roth, a fresh from the Farther Fields, greener than green Custos with no experience.
In this third installment, it might take every one available to keep the book from the wrong hands as the odds are stacking against them. Just when they think the end is in sight, World War I erupts, Bergie is sent to serve, and Carnival festivities in New Orleans are cancelled. What if there's no Mardi Gras?
How can they keep the book safe now, or get it to the new Keeper?
Only the book knows.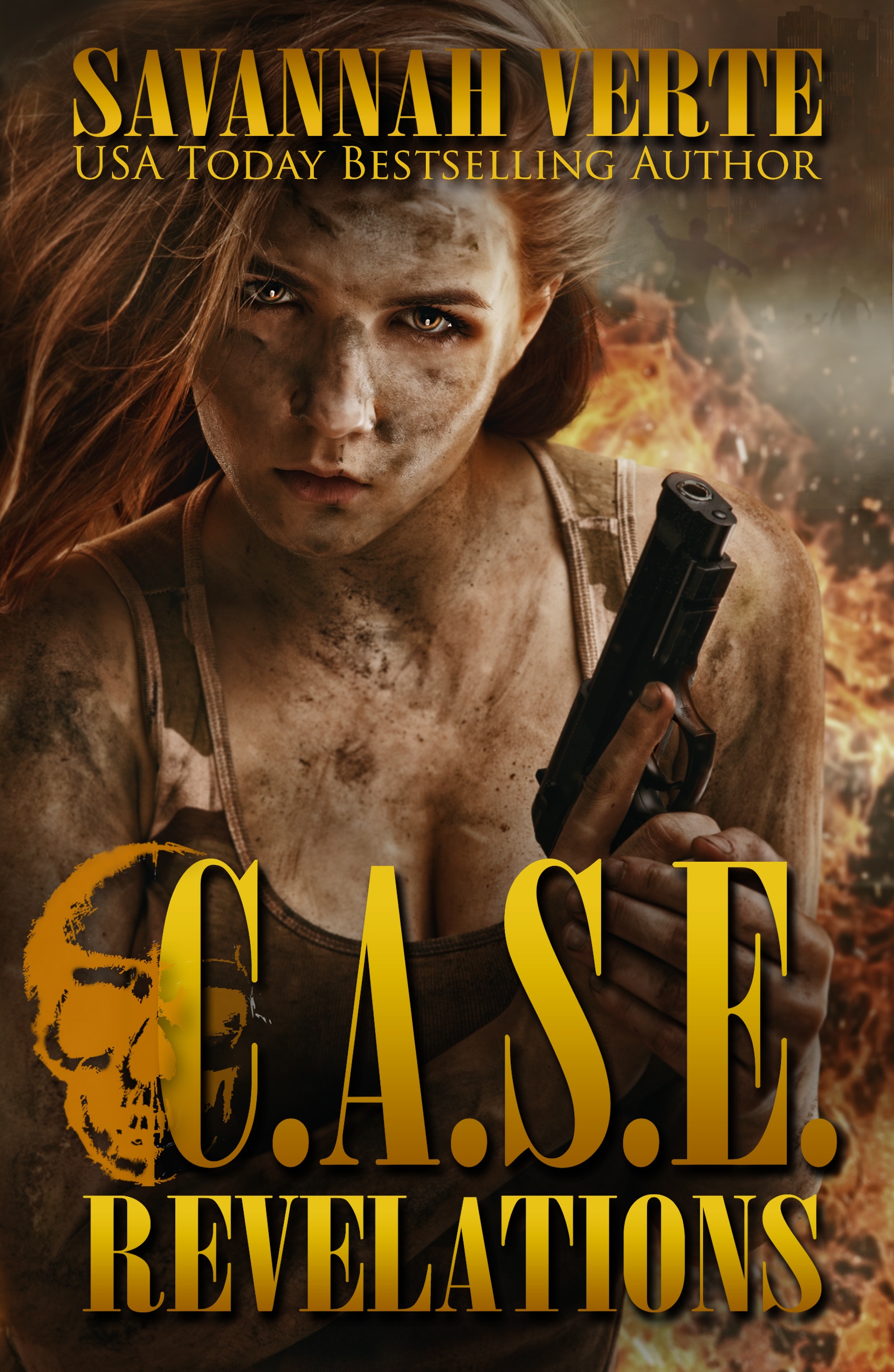 C.A.S.E. Revelations
A simple mistake brings the world to its knees with no notice of time to prepare. Young and inexperienced, first term president Baron York will have a lot to answer for when it's finally done. If, that is, there's anyone left to answer to.
Lessons from The Great Depression make an encore performance at the Hamilton property as they try to stay alive...and sane.
Where were you when the world went dark and everything stopped?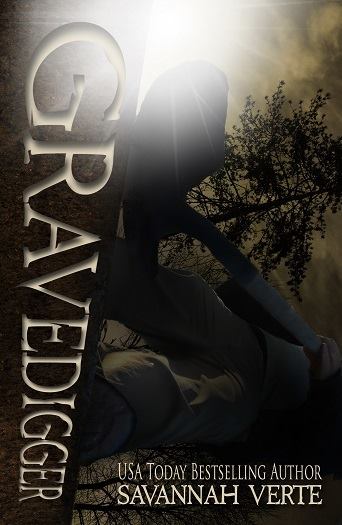 Gravedigger
Secrets and lies can't stay buried long in shallow graves.
Through a string of seemingly unrelated murders, sleepy town Sheriff Eric Dublin uncovers a well-kept, dark secret, one that surfaces in pieces with each new body the gravedigger pulls from the Howard Community Cemetery. He calls in Detective Darian Gray to assist, hoping he won't regret it, or owe her later.
When Callie Faire, local sweetheart gone Hollywood, is the latest corpse added to the body count, the investigation takes a tailspin. With more questions than he can answer, the national media descending on Howard, no suspects, and a victim that still has no name, Dublin will earn his upcoming retirement, if he manages to reach it.
Can they put the pieces together and break the case in time to stop the next murder, or will the gravedigger have another fresh corpse to dig up in the morning?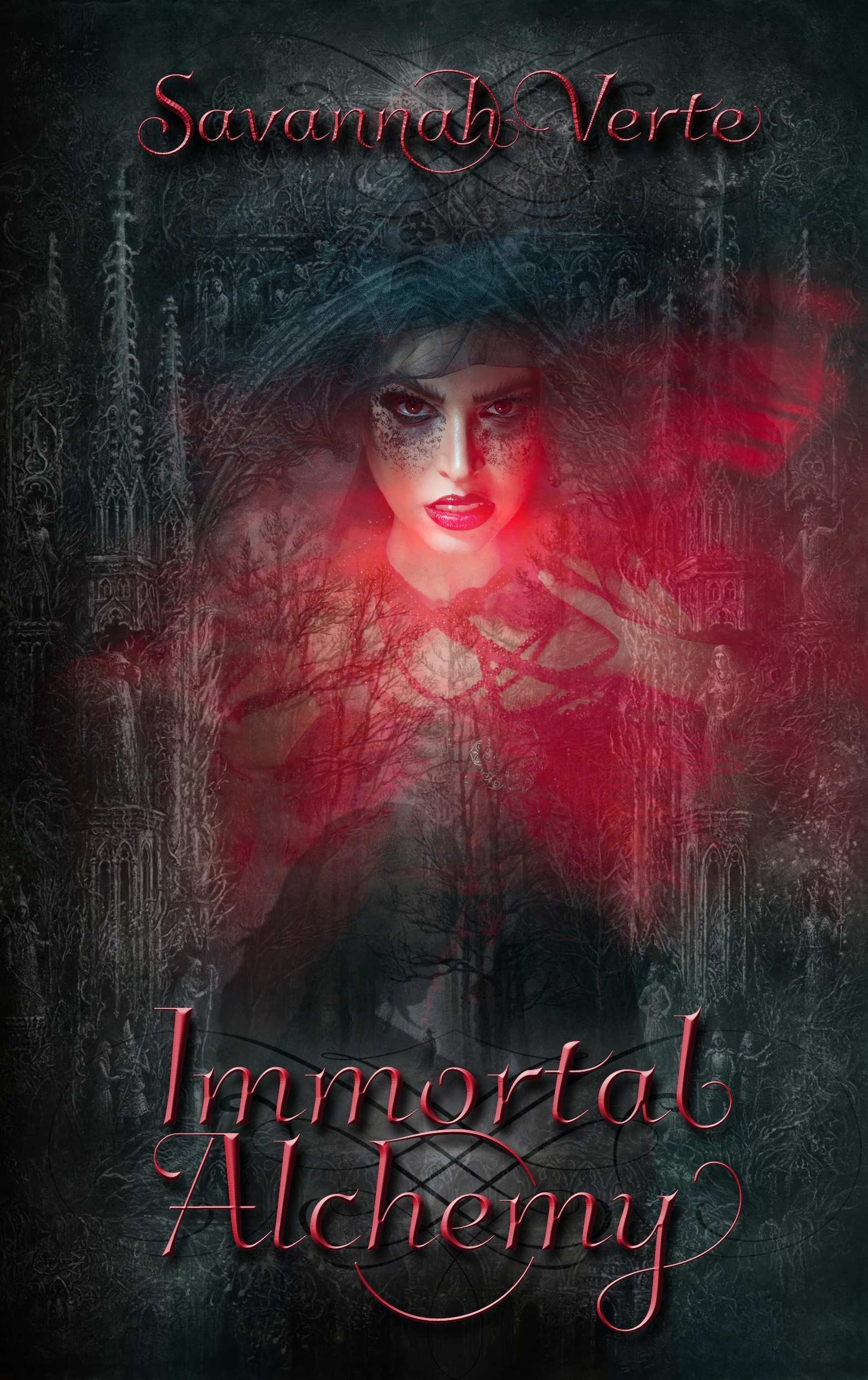 Immortal Alchemy
What do you get when you combine an arch mage and elemental witches? Immortal Alchemy.
Sophie has met the man of her dreams. The trouble is her mother saw him first. Pan's choice blasts the fragile balance and collateral damage is imminent. Can anyone survive unscathed when one of them is playing dirty?
One mage, two witches...three's a mess.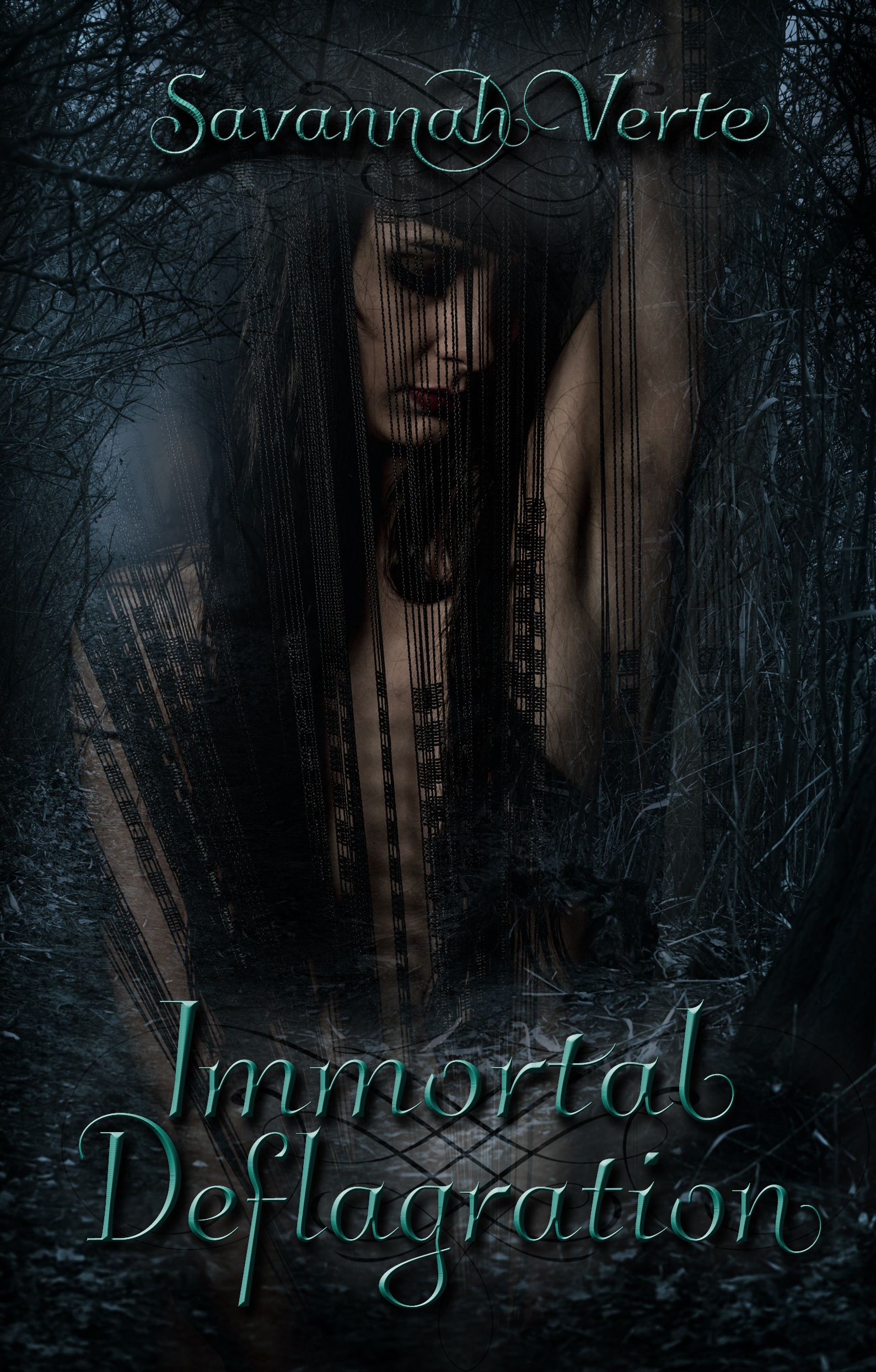 Immortal Deflagration
Can the heat found in dreams become her reality?
Seychelle is a bastard. When she accidentally dreamwalks into Fire-keeper Nova's lustful fantasy, she finds a world of passion, and a primal heat she has never encountered. Can she bring the intense world of her dreams into the light of day?
Meeting Nova in person by chance, sparks fly. Seychelle wonders if there's more than just dreams between them. Maybe the Fates have a reward in store for her after all...if she can survive the flames.
Rogue
Everyday immortal Bree Brigand gets a rude awakening as her family is slaughtered. Not only is the cursed, suicide blade of legend and lore real, but it has chosen her. She must quickly learn to fast-track a course she's never navigated, in a world she thought only existed in campfire stories. But, only after coming to terms with the facts…her family is not her family.
Truths and lies collide in a world where the hunters and the hunted trade places faster than she can discern who is which, and everyone is an assassin. Can she find and claim her destiny? Or, will being marked by a male who is not her one true mate ruin everything, and clip this dragon's wings before she can become all she is meant to be?
Her quest for the truth starts when she learns everything she knows is a lie.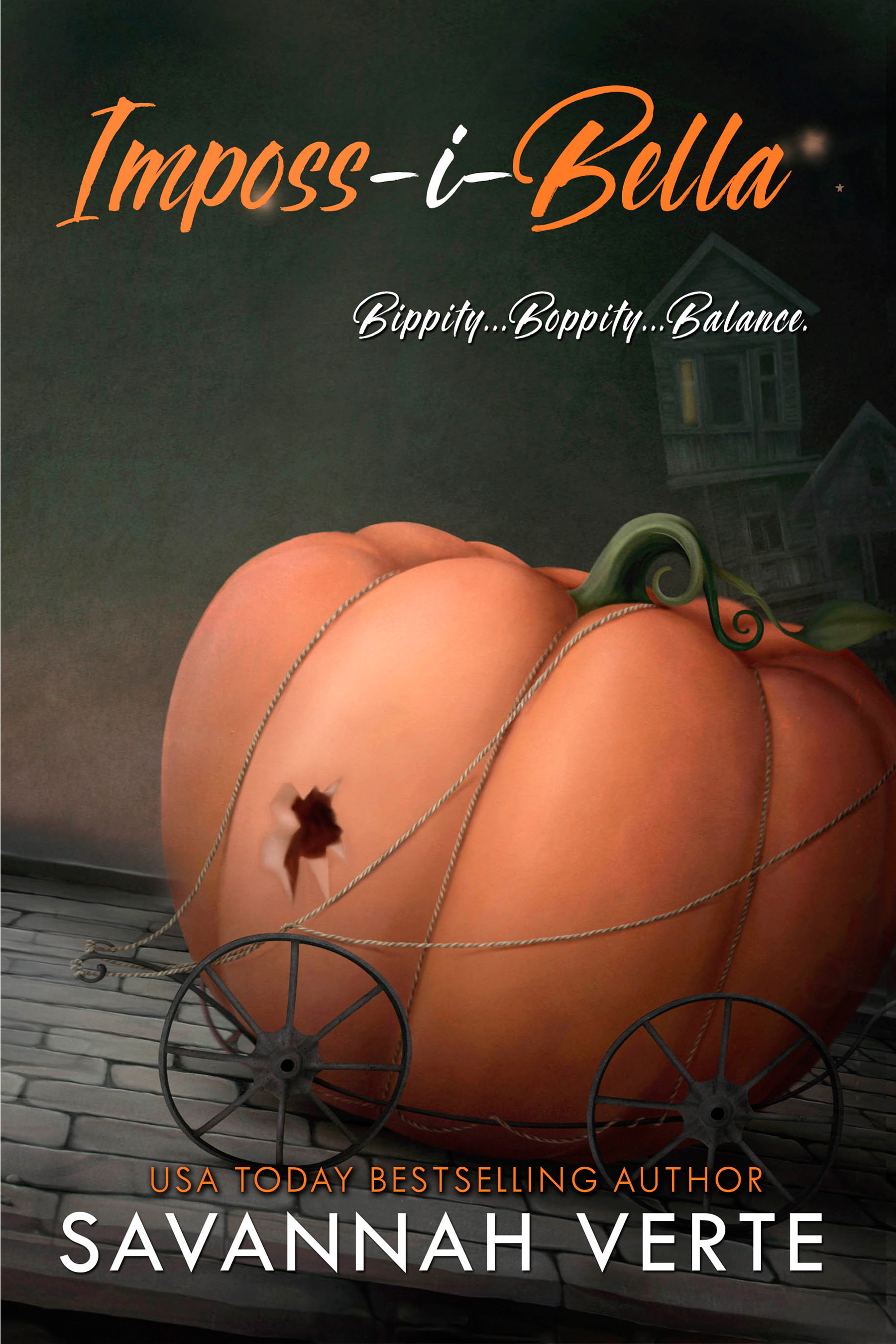 Imposs-i-Bella
Bippity…Boppity…Balance.
We all know how Cinderella went to the ball, met her prince, lost a shoe, and got her happily ever after...but did you know that for such a magical thing to occur the universe demands a price? As a matter of fact, an equal measure in return.
Isabella Beaufort was born at the top of the social food chain. She had everything, including being promised to Prince Christopher, until the ill-fated ball where he met Cinderella. Follow along as we learn about the other side of the rags to riches story we all know, and the price of pissing off a fairy godmother.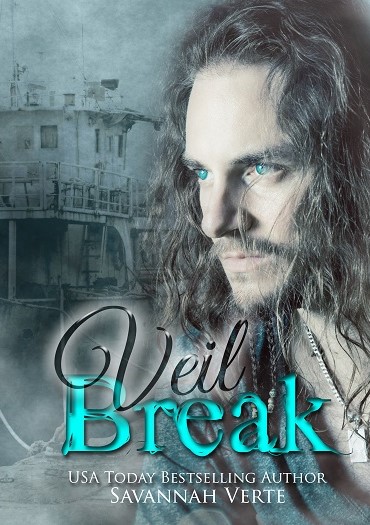 Veil Break
In autumn of 1865 an unnatural fog blanketed the back river waterway between the ocean and the Savannah Georgia port. As the mist lifted, it revealed that an entire fleet of barges, tugs, and merchant ships had all disappeared in the hours between sundown and sunrise. Not a single one remained.
When Holden Henry's small tug re-emerges through the Halloween thinning veil one hundred fifty years later, he comes face to face with his past as he meets Esme Anders, an old soul who knows all about him, his disappearance, and the years between. His boat is in tact, as is he, but everything else has changed, including the land he called home.
His Savannah isn't the same anymore.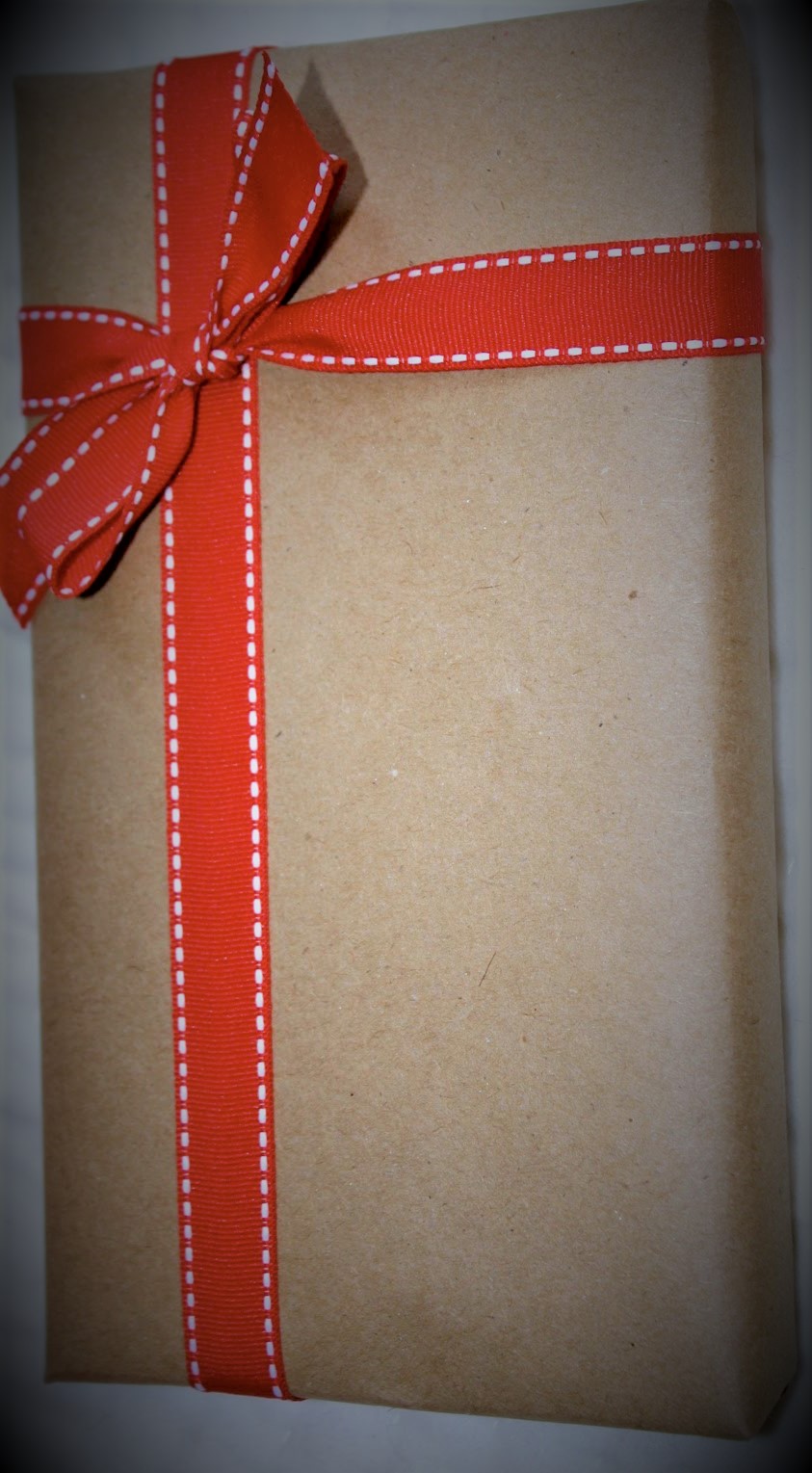 Book of Revelations - The Custos #4