Friends, neighbors, book enthusiasts…
I have a push promo starting on election day. If you haven't picked up Viva Zapata & the Magic 8-Ball, or Book of Time…NOW is an excellent time to do so! ((not to mention, I'd be extremely grateful))Help me boost this tale of friendship to the top of the charts. Some good juju on a otherwise trying day for many of us.
Get your E-copy of Viva HERE.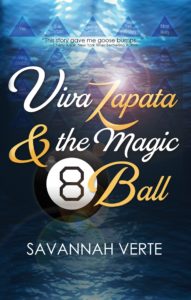 Or, start your Custos journey with my urban suspense tale about a book that contains the history and future of the world HERE.